HOME



"Skyline Puerto Madero" by Luis Argerich. With license CC BY 2.0 through Wikimedia Commons




"Avenida 25 de Mayo" by Martin St-Amant. With license CC BY 3.0 through Wikimedia Commons




"Palacio Pizzurno" by Roberto Fiadone. With license GFDL, CC-BY-SA-3.0 or CC BY-SA 2.5-2.0-1.0 through Wikimedia Commons




"Puerto Madero" by Martin St-Amant. With license CC BY-SA 3.0 through Wikimedia Commons




"Aguas Corrientes" by HalloweenHJB. With license CC BY-SA 3.0 or GFDL through Wikimedia Commons




"La Boca" by Ester Inbar. Available from Attribution through Wikimedia Commons




"Planetario Galileo Galilei" by Christian Pavez. With license CC BY-SA 3.0 through Wikimedia Commons




"MALBA" by HalloweenHJB. With license CC BY-SA 3.0 or GFDL through Wikimedia Commons
<
>
Welcome to the 10th International Workshop on Search-Based Software Testing
Buenos Aires, Argentina, May 22-23th 2017
To be held in conjunction with ICSE 2017 - ACM/IEEE International Conference on Software Engineering
Search-Based Software Testing (SBST) is the application of optimizing search techniques (for example, Genetic Algorithms) to solve problems in software testing. SBST is used to generate test data, prioritize test cases, minimize test suites, optimize software test oracles, reduce human oracle cost, verify software models, test service-orientated architectures, construct test suites for interaction testing, and validate real-time properties.
The objectives of this workshop are to bring together researchers and industrial practitioners both from SBST and the wider software engineering community to collaborate, to share experience and provide directions for future research, and to encourage the use of search techniques in novel aspects of software testing in combination with other aspects of the software engineering lifecycle.
Sponsors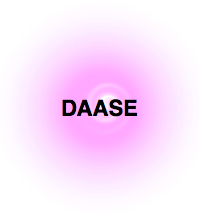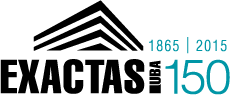 Main Information / News
May 2017
Pekka Aho (VTT Technical Research Centre of Finland) will replace Tanja Vos as SBST 2017 keynote speaker.
Social Event will take place in Café La Poesía on May 22 6:30-8:30pm.
February 2017
SBST 2017 program is published!
January 2017
Keynotes by Tanja Vos (Open University, Netherlands) and Mark Harman (University College London, UK) are announced
List of accepted papers is published.
December 2016
Tutorial by Lionel Briand (University of Luxembourg) is announced
CfP is published
November 2016
SBST is scheduled for May 22-23th 2017!
SBST workshop proposal is approved!
September 2015
Site up and ready!